Get ready
Enjoy electric silence
Environmental consciousness and sustainability are the trigger and the result of e-mobility. 
The almost noiseless engine, even when driving fast, will immediately convince you. The loudest thing you can hear is the sparkeling of the water and the driving wind. It is indescribable how much closer you feel to nature. You can converse quietly and enjoy the environment with all your senses. Especially hearing and breathing will be freed from motor noise and exhaust or fuel fumes. Engine vibrations are eliminated. You will glide along like on a sedan.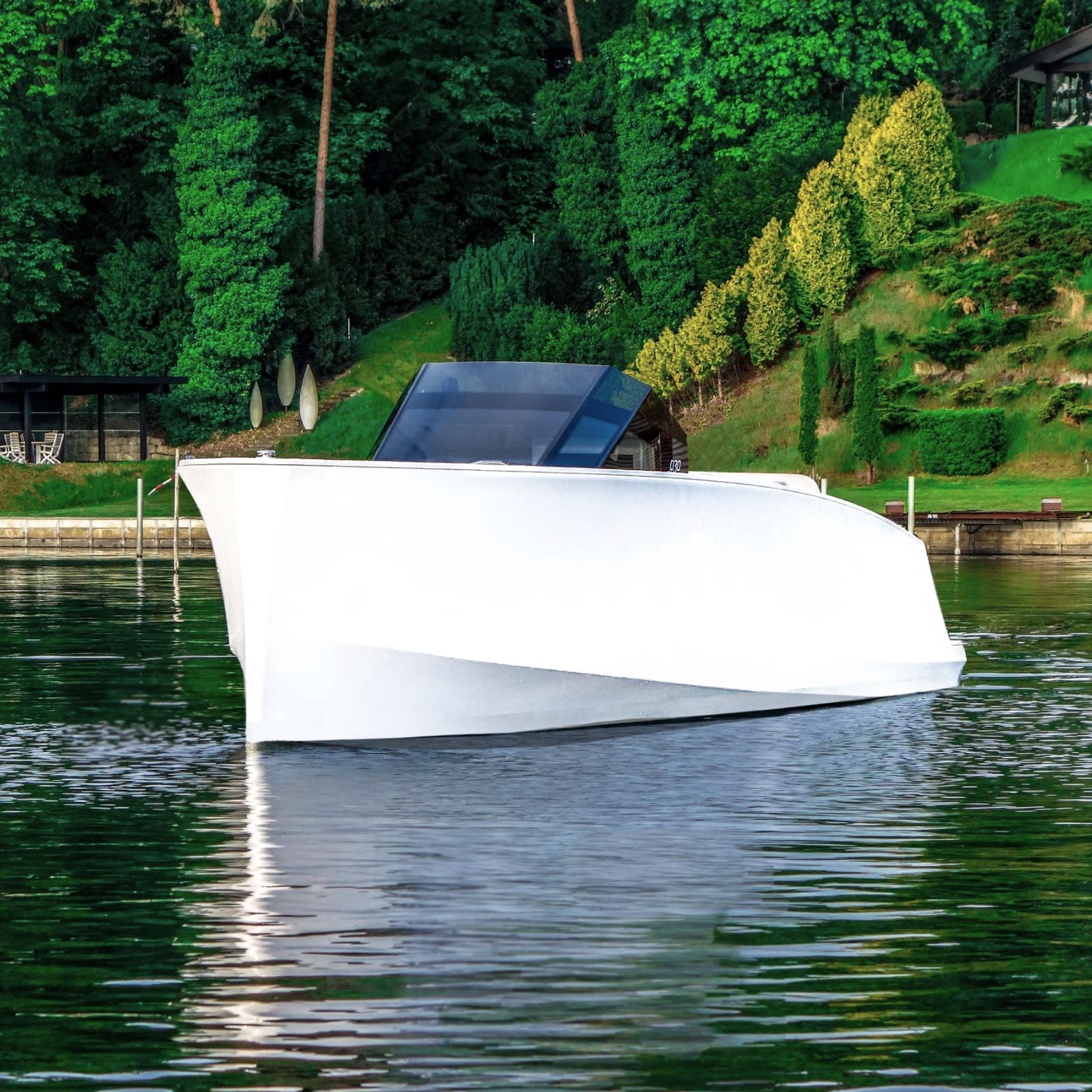 LUXURY = PROGRESS + DESIGN + ECOLOGY
This sophisticated and highly efficient design not only serves the optics. Consistent optimization, especially to reduce driving resistance, enables a revolutionary range of the yacht. This makes the journey relaxed and emission-free, energy-saving and still very comfortable.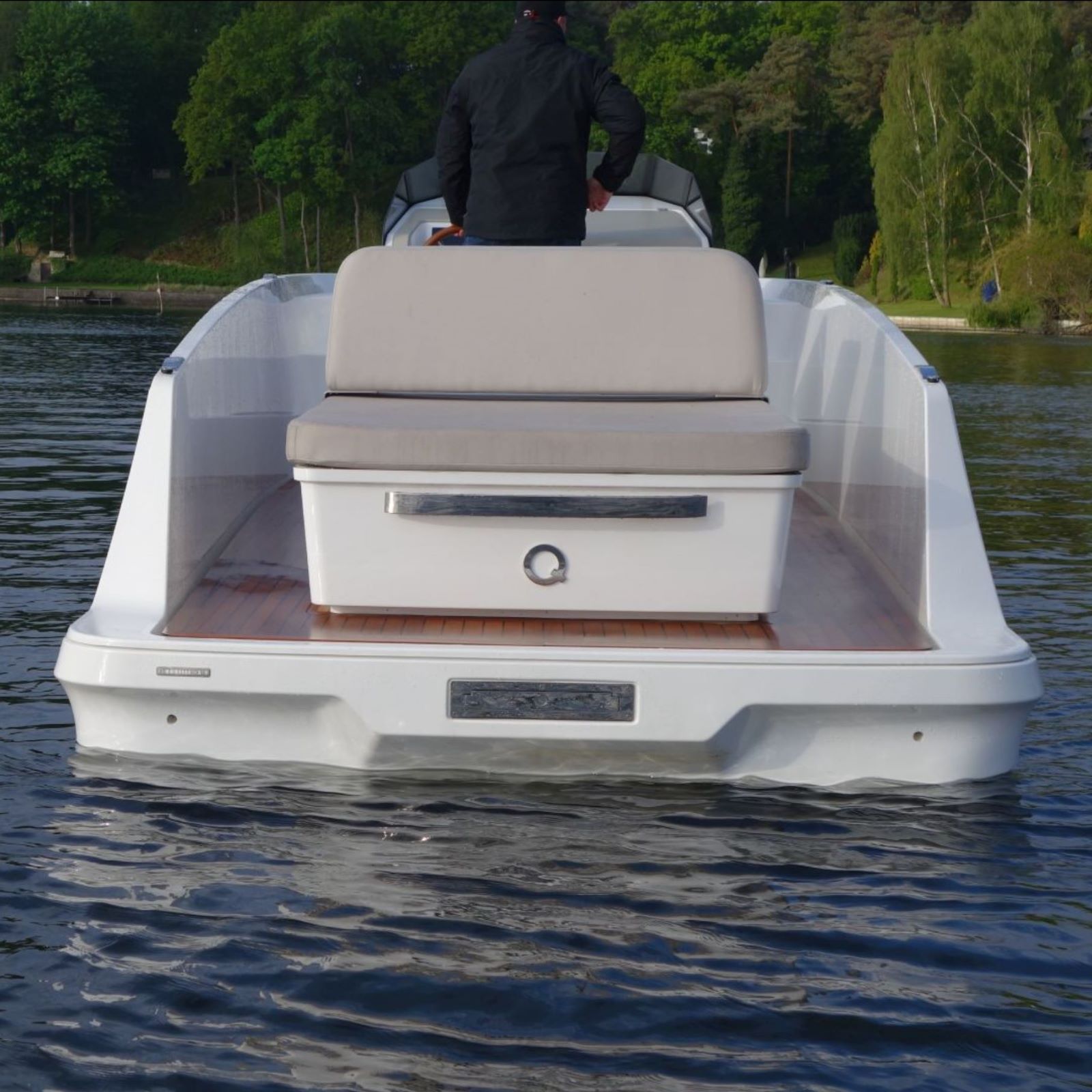 SUSTAINABILITY Preserving COMFORT
During the development process, long-term sustainability has been very important factor. For example, the foam panels of the fuselage are made of PET - which are reused from recycled plastic bottles. There is no pollution from exhaust gas, oil, fuel or engine noise. The engines last up to 10,000 hours and may need to change the coolant of the closed system every 5 years. Constipation and overheating are not possible. Expensive maintenance as well as engine and transmission oils are eliminated. This also relieves the burden on the environment considerably over the service life. If the batteries are replaced, they will easily have a second life as a solar power storage in real estate. This makes a further contribution to resource conservation. This is how you move in harmony with nature.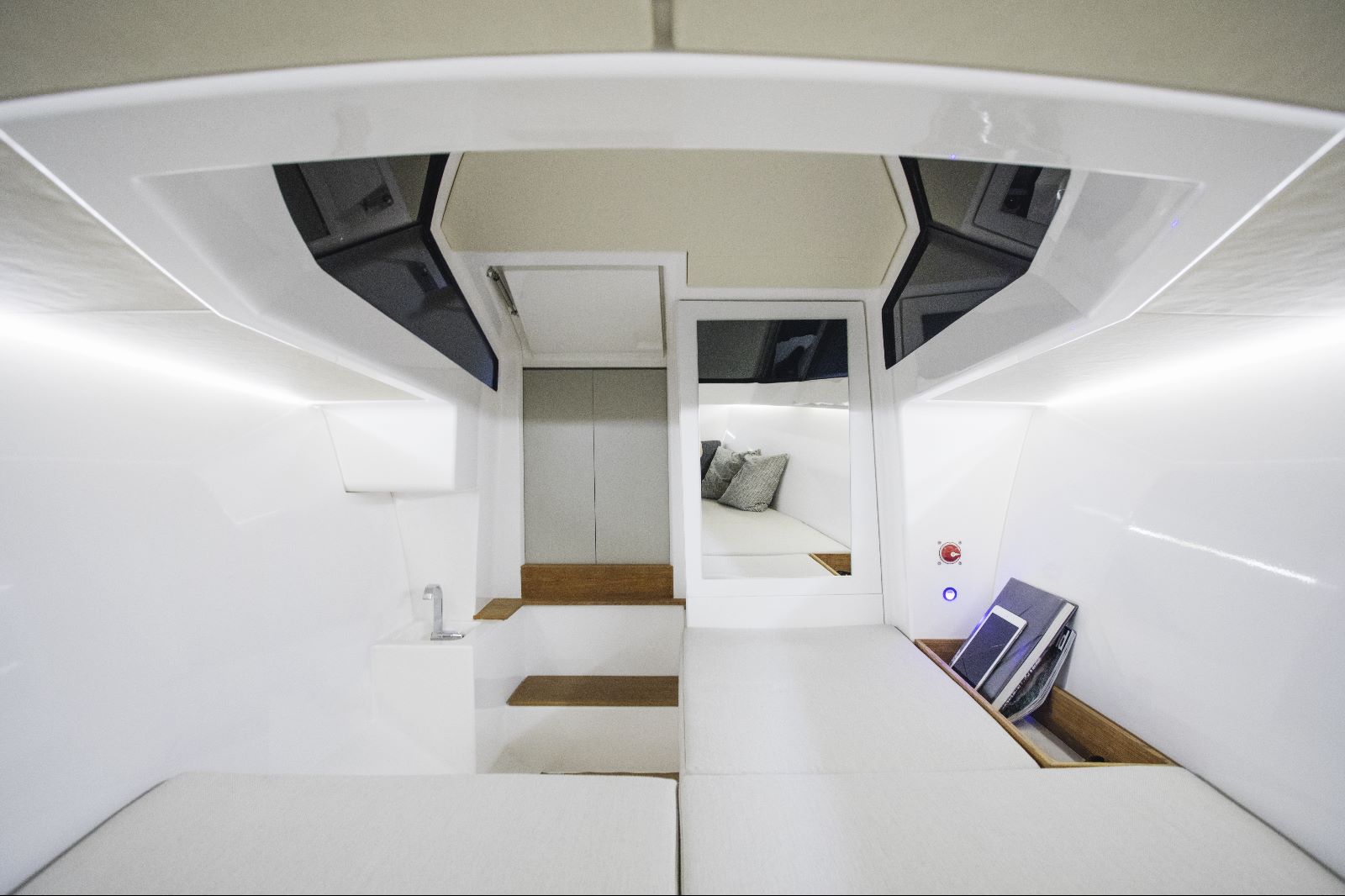 Handmade in Finland
Finnish reduced and elegant design. Perfectionist's boat building skills. A mature and well designed Finish propulsion system. And a great vision of an uncompromising and exitingly relaxing electric boating experience.  This is the Q30 by Q Yachts.
It will provide you with an uniquely handcrafted and individual product. Scandinavian understatement made with well-thought-out perfection. An uncomparable boutique boat.
Vision
Maritime Electromobility
Since electric vehicles with stunning driving performance, comfortable user experience and more than sufficient range have been available for the roads, there has been a wish to transfer this clean concept to the maritime leisure. In the long term, combustion engines will have no moral justification to exist for leisure purposes. Now, comfort, range and suitable speed have been successfully combined. 
PureVolt offers a platform for different electric boat sizes, designs and segments.
Talk to us and let us know your personal preference - we will try to find the best matching e-boat for you!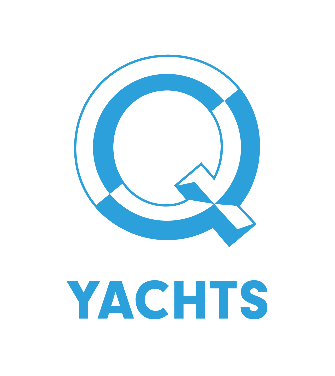 Designed and Crafted to Perfection
Q30 by Q Yachts
The revolutionary, fully electric daycruiser.
PureVolt Yachts is the Q Yachts' exclusive sales partner for Berlin, Brandenburg and Mecklenburg-Vorpommern, as well as contact for the rest of Germany.
Length: 9,3m | Width: 2,2m
Depth: 0,6m | Displacement 1,6t
Speed: Silent Cruising 6kn (11,1km/h), 9kn (16,7km/h), Max. 14kn (27km/h)
Electric propulsion Power: 2x 12kW POD drives (continuous)
autonomy: silent - 54NM (100km), Cruising - 42nm (78km), Max - 22nm (41km)
Drive & Dine
Drive to water-front restaurants. You could charge the battery while enjoying your meals.

Meetings on Board
Looking for a great venue for a business meeting? Try an open air location, undisturbed even while driving. A harmonious environment promotes the best results.
Relax & Flow
Take a trip in peace and relaxation. Perhaps anchor for a while and use the relaxing options on and below the deck.
Nature & Wellness
Luxury and nature go together. With the electric drive you can move quietly in nature. You can go swimming directly from the open rear without sandy feet. In addition to the retractable bathing ladder, there is a fresh water shower in the stern area.
WORK PROCESS
test drive and configuration
THE path to your desired yacht
1. Your requests
Share with us your preferences regarding uses and functionalites.

2. Configuration
Together with you we suggest the best boat type and configuration according to your preferences.

3. Test drive
Your own live impression is most important for your decision. If you are considering a purchacse, we will do our best to organize a real drive experience with a demo or client's boat at a convenient location and time for you.

4. Options
Depending on your expected use of the boat and your personal preferences we can offer optional equipment to maximize your overall experience and ease of use.

5. Custiomized production and delivery
As soon as all the details are settled, the production and customization of your individual yacht begins. If you wish, you can inspect your yacht at the shipyard before delivery.
more Information
collect first impressions
Office AdDress
Witzlebenstr. 11 | 14057 Berlin | Germany
Or fill out this form

Do you have questions or would you like a quote? Just fill out this form and press send!
Find more boats below (German)
more electric boats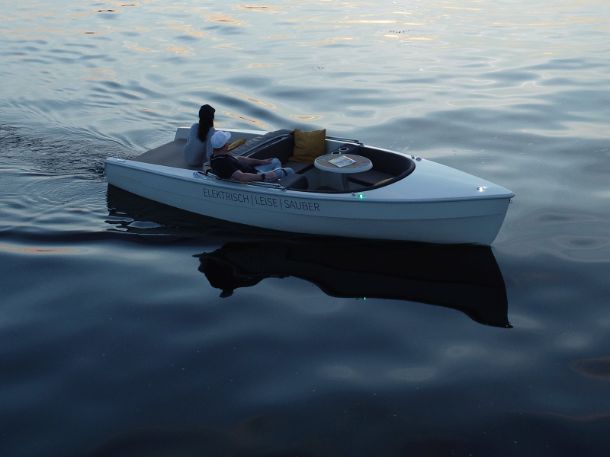 small & beautiful
Great space concept + sunbed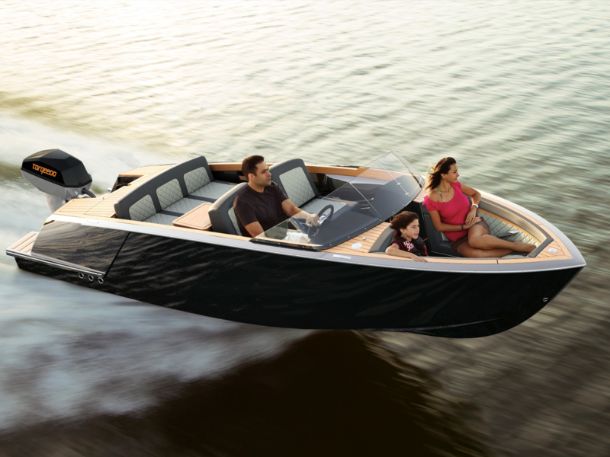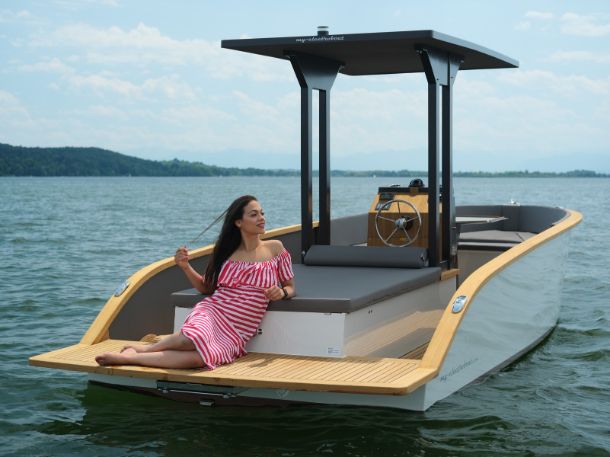 Versatile and high quality
Elegant & Variable
Electric boat over 7m with custom deck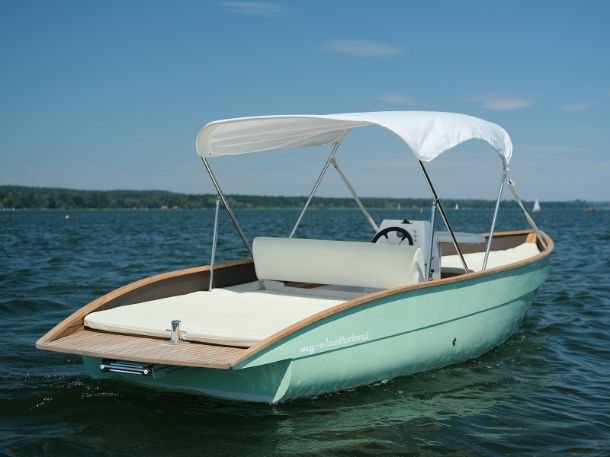 console & sunbeds
Slim & smart with plenty of sunbathing area.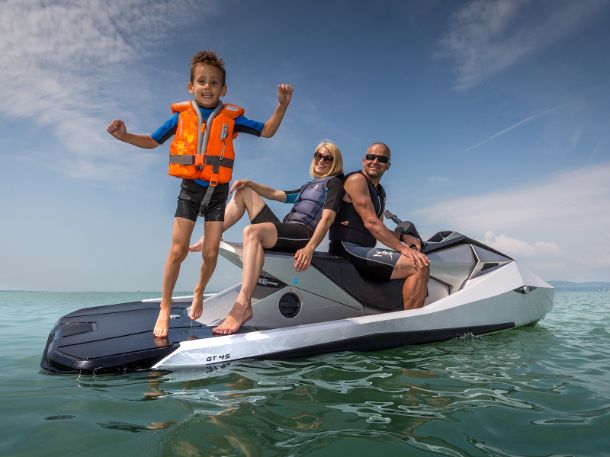 Premium Electrojet
Certified boat for 3, ready to pull a wakeboard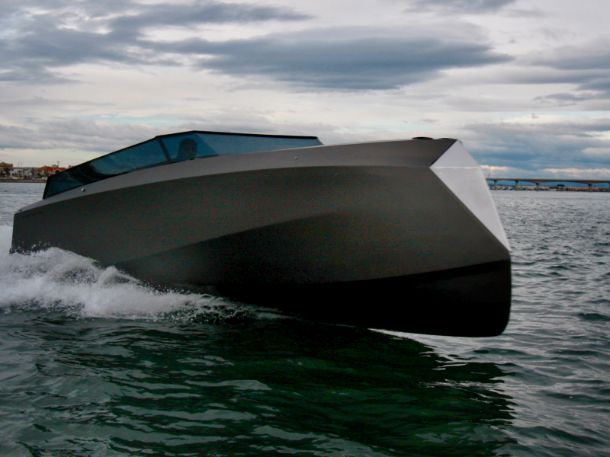 electric Cabin Chaseboat
Light and easy planing carbon hull with futuristic and functional design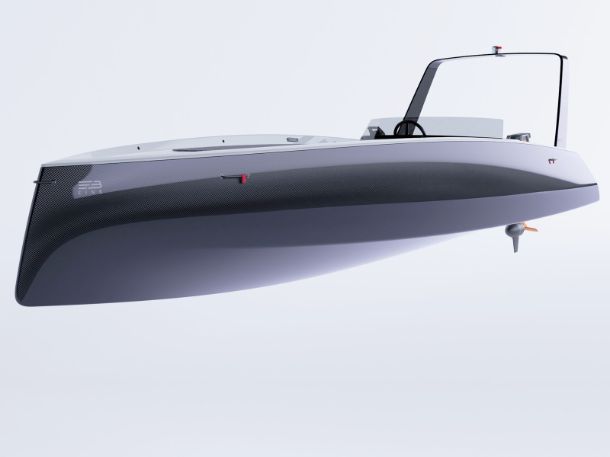 Gentleman's Racer
Beautiful carbon fibre lightness and agility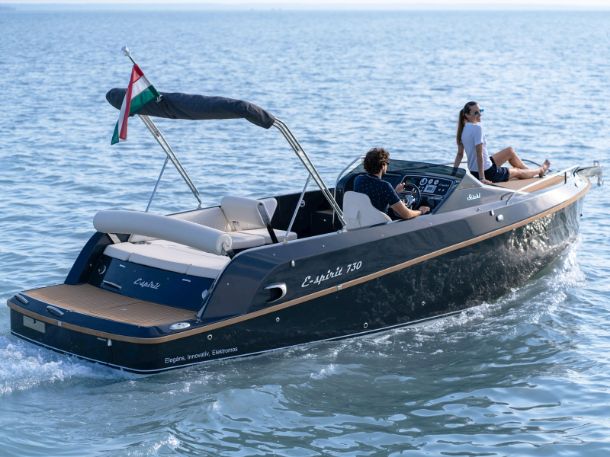 Sporty Weekender
Plenty of space and functionality for a perfect weekend